HUANG ZELIN 黄泽霖
NANYANG Business MBA
B.Eng EEE, Nanyang Technological university
Director of Singapore FOZL Group Pte Ltd
ACRA Qualified Individual
2003 Admitted to Sichuan University as top student
2003 Awarded Singapore MOE Full Scholarship
2004 Entered Nanyang Technological University
2007 Become the vice president of school student union
2008 Awarded Honorary Bachelor's degree in EEE
2010 Admitted to Nanyang Business school for MBA
2011 Founded Singapore FOZL Group Pte Ltd
2012 Awarded Master Degree - MBA
2014 Admitted to Tsinghua University - CEO Course
2015 Become committee member of the 3rd Overseas Exchange Association of Sichuan Province, China
2016 Become executive committee member of Economy and Technology Association (Singapore)
2017 Participated in "China Economics Seminar" organized by China State Council Overseas Chinese Affairs Office, and studied in Sichuan University and Peking University

FELINKA 周璠
MBA, Cardiff College, University of Wales, UK
Director of Singapore FOZL Group Pte Ltd
ACRA Qualified Individual
Executive/Secretary of the Economic and Technological Association (Singapore)
Singapore Sian Chay Medical Institution Volunteer Editor
Honorary President of Singapore Xin Sheng Poets Society
The author of the poetry series "I came from ancient times", which was collected by the National Library of Singapore
China Overseas Chinese Affairs Office Overseas Chinese Youth Entrepreneur China Senior Economics Seminar Student
Member of the 3rd Overseas Exchange Association of Sichuan Province, China
Participant of the China-Shanghai Jiaotong University ASEAN Chinese Business CEO Seminar
DEREK ONG 王志明
Audit Partner
Singapore Certified Public Accountant
Australian CPA
Singapore FOZL Group Pte Ltd
Derek is a Certified Public Accountant of the Institute of Singapore Chartered Accountants
Australian Certified Public Accountant (CPA Australia)
Internal Auditors Association Risk Management Assurance (CRMA) Certification Business (Professional Accounting) Master's degree
Member of the Singapore Institute of Directors

Derek has over 20 years of experience in the establishment of the company's internal audit department, external audit, internal audit/internal control, corporate risk management, IFRS, US GAAP, and due diligence. He has held leadership positions in multinational companies, public companies, private equity groups and start-ups.
SHEN YIBIN 沈逸斌
Bachelor of Mechanical Engineering, Nanyang Technological University, Singapore
Singapore FOZL (Ningbo Subsidiary) - Director
In 2006, he graduated from Zhenhai Middle School in Zhejiang Province. Admitted to Nanyang Technological University in Singapore - Mechanical Engineering
2010 Awarded Honorary Bachelor of Mechanical Engineering (Design)
2010 Entered into the Far East Organization, the largest consortium company in Singapore
2011 Become the head of the China market team in the Far East Organization Sales Department
2013 Established RAYZER Pte Ltd in Singapore
2017 Become director of Singapore FOZL Ningbo Subsidiary Company

JUDY LIM,PBM
Singapore President awards in public service - PBM
Graduated from Singapore PSB Academy - Business Administration
Judy has over 30 years of experience in corporate management.
She obtained professional certificates in the field of administrative secrets as early as 1984. She was responsible for administrative management in large-scale Singapore enterprises and was responsible for the formulation and implementation of departmental systems and regulations.

Judy has unique insights into corporate governance processes and compliance management that can help business owners analyse their internal work processes and manage management policy reforms and optimize management models accordingly.

More importantly, she can give clients good administrative support and advice on Singapore company registration, annual review and compliance management.
Catherine Xu
Singapore FOZL Group China Market Managing Director
University of Melbourne Honours Bachelor
Master of Laws, Peking University
She has worked in Jiuding Investment and Guoxin Hongsheng and joined the asset management industry in 2016.

Catherine has unique business sensitivities for Singapore and the ASEAN market, understanding what kind of consulting services Chinese companies need in order to expand overseas and how to build a commercial platform to help customers expand their international market landscape.

She is committed to providing customers with the highest quality corporate international development consulting services.
Yam See Ming 严世茗
Chartered Accountant
---
Certified public accountant
British ACCA member
Member of the Institute of Chartered Accountants of Singapore

A senior accountant with 10 years of accounting, auditing, and tax experience in Singapore. He can provide clients with complete accounting, tax and compliance services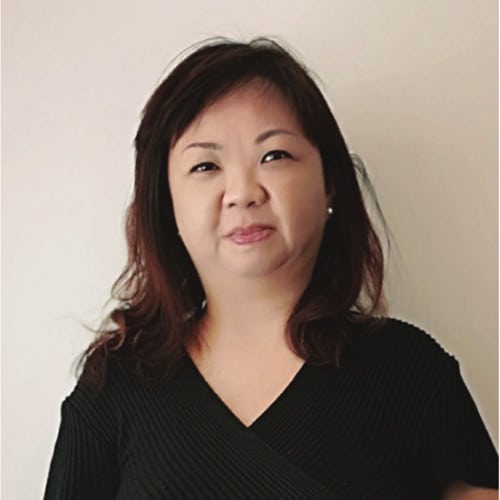 April Chua 蔡坤慧
Admin Manager
---
Graduated from PSB Academy - Human Resources
Worked in Singapore EDB for 8 years

She has rich secretarial work experience. She can give clients excellent administrative support and services in Singapore company registration, annual filing and compliance management.
LV SHUILAN 吕睡兰
Admin Manager FOZL Ningbo
---
She graduated from Zhejiang University of Business and Technology with a diploma in accounting, and she obtained a double diploma in accounting from the Australian Holmesglen College.

As the company's administrative manager, we serve our client with patient and professionalism
Mr. Benrd Dautel
M&A Consultant
---
Graduated from Karlsruhe Institute of Technology (formerly Karlsruhe University) with a master's degree in chemical engineering.

CEO/ Venture Capital Partner/Board Member.

He has extensive experience in cross-border operations and management as well as M&A experience.


Mr. Gan Chin Huat
International Relations Consultant
---
Master of Education Management at Harvard University.
Former Deputy Director of the Ministry of Education of Singapore.
Over 27 years of management experience in Singapore's public education and private corporate education.
Lecturer, Singapore Public Service Academy - Civil Service Training.
Dean of the International College of Yuelongmen, Singapore.
Chairman of Singapore Olive Education consultancy

Ms. Guo Xiaofei
Chief Legal Consultant
---
Master of Laws, National University of Singapore

Partner of Singapore Shook Lin & Bok Law Firm.

The main areas of practice are capital markets, mergers and acquisitions and foreign direct investment (FDI) in China.